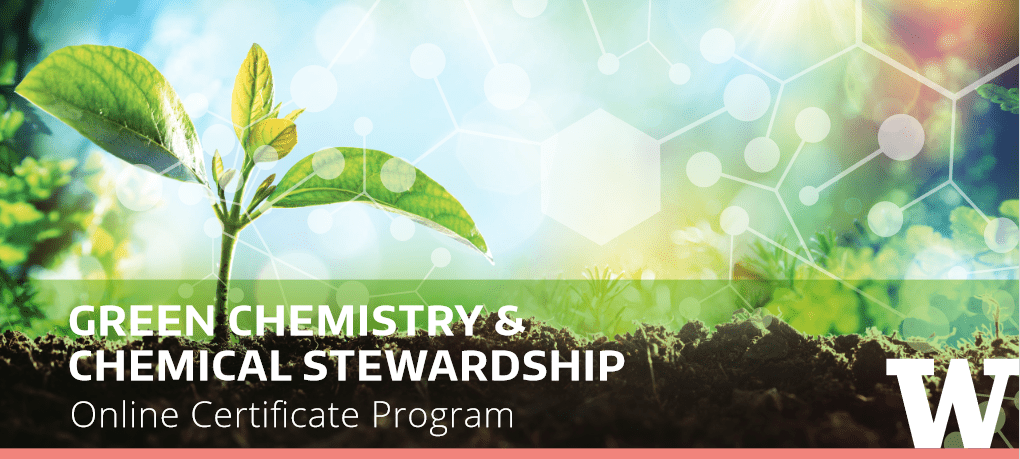 Safer Chemistry Advisory is pleased announce that Cathy Rudisill will be instructing this March's class "Assessment Tools for Safer Chemical Decisions" as part of University of Washington's Green Chemistry & Chemical Stewardship Online Certificate Program.
This is the third class in the 3-class program that guides students and industry professionals through the principles of toxicology, sustainability and human health, up through green chemistry practices, and ending with the tools needed to navigate these complex decisions. Cathy will be teaching the latter part of this cohort.
67% of global executives agree that sustainability strategies are necessary to be competitive
The 2022-23 cohort began in September and will run through June of this year. For more information on this certificate program, please visit the UW DEOHS page.